Dikes News
Ecopasture : A vegetation management method on hydraulic structures
Ecopasture is an ancestral method which allows vegetation controlling and managing.
It consists of putting a herd of cows, sheep or goats to graze on a zone colonised by high growth vegetation and/or difficult to access by mechanical equipment and therefore to avoid the use of phytochemistry products whose use is prohibited within 5 meters of water courses.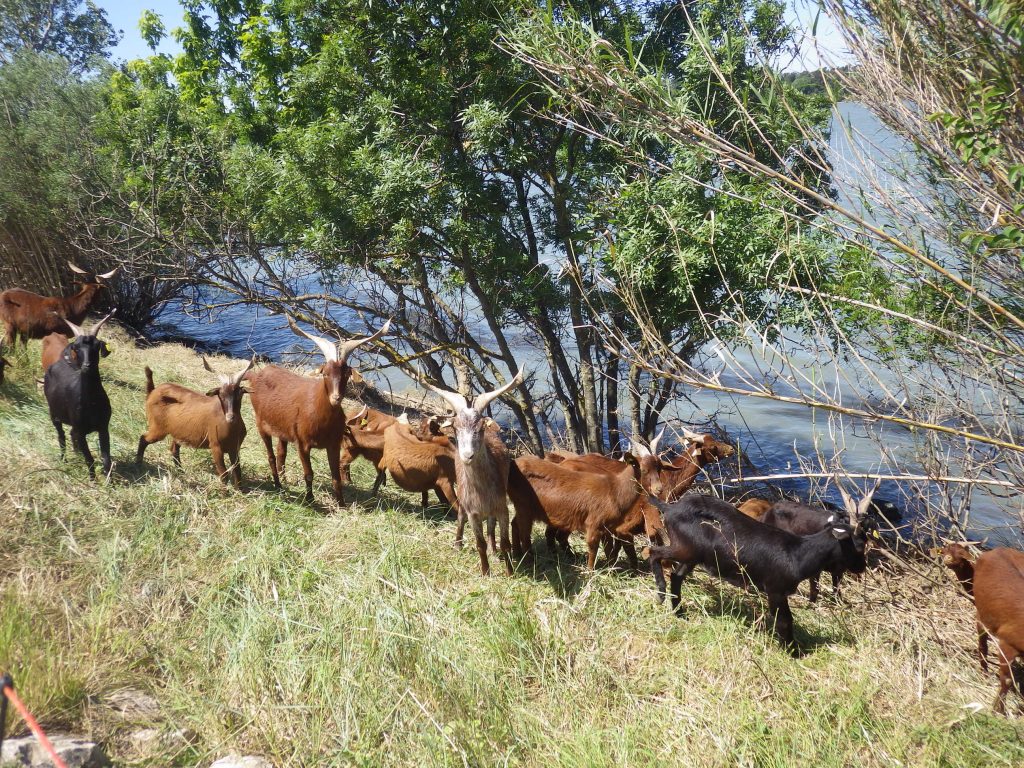 That is why, since 2016, ARBEAUSOLutions works in collaboration with the company Danved & Co (http://www.danvedetco.fr/) in order to propose new solutions to manage herbaceous, shrub and woody vegetation implanted on hydraulic structures.
See also the article : https://mrmondialisation.org/des-biquettes-rejoignent-la-lutte-contre-une-plante-invasive-asiatique/
A new river management arrives on time with Gemapi
© agence de l'eau Rhône Méditerranée Corse / Big Bang Communication
Dike  collapse

Effondrement d'une digue à Lanslebourg par tv8montblanc-wizdeo
Breach in the Ouche dike
Floods in Le Lavandou
Floods in La Londe les Maures
Maintenance of wooded dikes
Ecological continuity and dike
http://www.sevre-nantaise.com/videos/-colloque-ouvrages-hydrauliques-nicolas-forray-droits-applicables-continuite-ecologique-ouvrages-hydrauliques
http://www.sevre-nantaise.com/videos/-colloque-ouvrages-hydrauliques-debat-questions-reponse-2
Maintenance of dikes in Burkina Faso